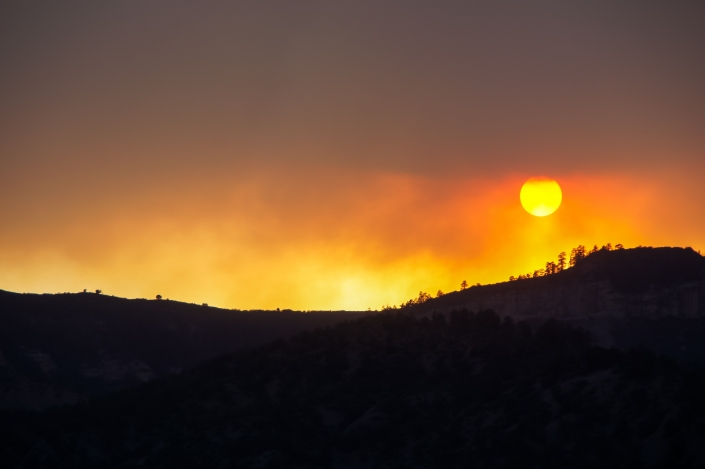 There are five wildfires of note in the Prince George region including the Chutanli Lake fire west of Quesnel,  the Purvis Lake fire 20km east of Takla Lake, North of Tezzeron Lake fire 106 km northwest of Vanderhoof, South of Long Lake fire 10km west of Tatuk Lake, and the Dave Henry Drainage fire 10km east of Valemount.
These fires are producing strong smokey conditions in the Prince George region that can change quickly over short distances and can vary considerably hour-by-hour. If you happen to be outdoors during these smokey conditions please follow these common sense rules:
Stop or reduce your activity level if breathing becomes difficult or you feel unwell.
Stay cool and drink plenty of fluids.
Carry any rescue medications with you at all times.
Make sure that children and others who cannot care for themselves follow the
same advice
To report a wildfire or an unattended campfire, call 1 800 663-5555 toll-free or dial *5555 on a cellphone.
For the latest information on fire activity, conditions and prohibitions, visit the Wildfire Management Branch website: www.bcwildfire.ca