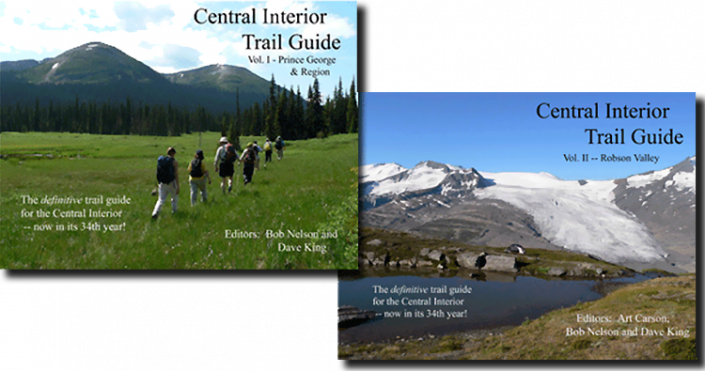 Are you looking for the most current information about our local trails?   Then look no further than the Caledonia Ramblers Trail Guide!  It is the most current trail guide for the trails around Prince George, and we update it regularly.  We know what the current access of the trails is like, and other important information as we hike up the trails frequently.   And the best part is if you buy one of our trail guides (or both), you are supporting maintenance of our trails.  Our club spends a good deal of the summer working on the trails so that they are easily accessible to all hikers, club members or not.  You might even be lucky to spot some of our members cleaning a trail that you are hiking on.  Without the help of the volunteer trail workers, there would be no trail!
If you are interested in all the hiking opportunities in and around Prince George, then you must pick up a copy of these two trail guides. They contain complete descriptions of over 50 trails, along with directions and trail ratings.
These guides are available from:
Or order them directly by emailing the club.