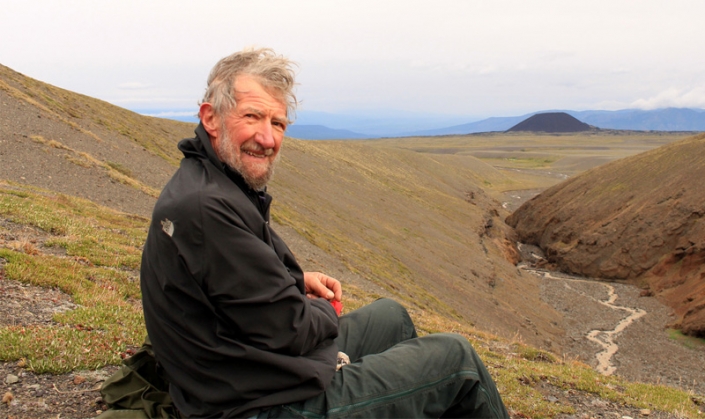 The Ramblers are proud to announce that Dave King received the Community Advancement Award in Natural Resources and Conservation Practice.  This award is given each year by the Natural Resources and Environmental Studies Institute to a person who demonstrates a broad influence on the development of natural resources and/or the conservation of our environment, through interdisciplinary research or service to central-north BC.
Dave was recognized for his many years and thousands of hours of volunteer work as a member of the Ramblers. Dave joined the Caledonia Ramblers in 1975, was president for fifteen years (1979 to 1994), and has been a major leader, organizer, and consultant to others. Dave spearheaded construction of many new trails, led the vast majority of trail maintenance efforts, and organised numerous trips. His contributions to building the Ancient Forest Trail were extraordinary and he helped establish the new Ancient Forest/Chun T'oh Whudujut Park.
Dave spent his career as a Fish and Wildlife Habitat Protection biologist with the provincial government working throughout central-north BC, and beyond. During Dave's career, he dedicated continuous efforts for the conservation of our region's natural resources. Importantly, Dave was a member of committees tasked with developing Land and Resource Management Plans, for which his primary focus was to support the identification and establishment of protected areas. Dave retired from the government in 2000. Literally, Dave has cleared the path for so many who followed.