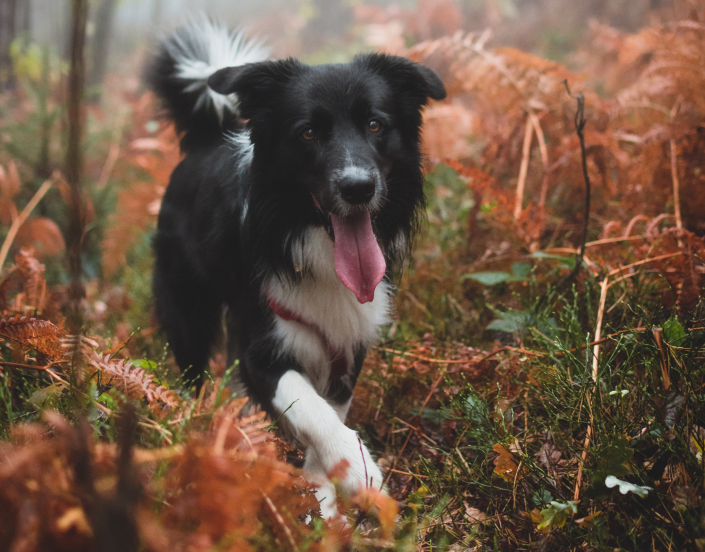 Wouldn't it be great to have your four-legged companion along on a group hiking trip? Now you can as the Club is now offering dog friendly hikes on a pilot basis! Before your dog can go on a hike, it must be vetted. This means:
Being in control - Your dog will promptly come to you when called no matter what activities your dog is involved in at the time.
Well behaved during a group meal or snack time - Your dog will stay in close proximity to you and follow your commands. Your dog won't beg, scavenge or steal food from other group members.
Well heeled - Your dog will stay behind or next to you during hikes for long periods of time or even for the entire hike if deemed necessary.
Dog friendly hikes will be identified as such in the schedule.
The Rambler Canine Assessment
1. Level one recall: Your dog must come to you promptly and consistently when you call it.
2. Level two recall: Your dog must come to you promptly and consistently when it is engaged in other activities (i.e. playing with other dogs, running through the bush, chasing other animals, eating garbage or begging other people for treats etc.).
3. Your dog readily accepts a leash and willingly takes a position next to you or behind you when hiking along a trail (No pulling on the leash, no running ahead unless given permission).
4. Your dog must be socially acceptable with all people and other dogs. Non-aggressive, appropriate behavior is expected - no jumping up on people, or harassing others for food and barking should be kept to a minimum. The owner must be willing to remove droppings from the trail/path. The owner must leash their dog promptly when warranted (e.g. wildlife is anticipated or spotted, being a disobedient dog, or other misbehavior).
5. If your dog becomes separated from you, it should know how to find you by tracking you down (I have encountered a number of dogs who don't know how to do this and have gone missing for hours).
6. You must be willing to accept feedback from other group members whether it is praise for your dog's good behavior, or constructive criticism for your dog's poor behavior and respond proactively (i.e. do more training, ask for tips, or alternatively, be willing to leave your dog at home or abstain from further trips with the Ramblers).
Recommended Dog Equipment
A whistle
A strong leash
Treats and dog food
A scooper or doggie bags to remove droppings
An electric dog collar if necessary
A collapsible dog bowl
A dog backpack for extended trips
A muzzle if needed to curb aggression