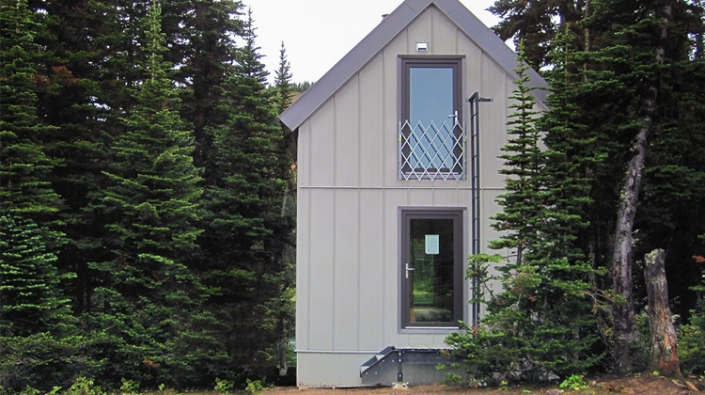 The Prince George Backcountry Recreation Society is extremely sad to report the recent vandalism of the brand-new Raven Lake cabin in the Sugarbowl-Grizzly Den Provincial Park and Protected Area.
BC Parks and volunteers worked tirelessly to get the funding and support to update this cabin in 2019. We know that this blatant disregard of their hard work and passion to build such a beautiful cabin does not reflect the spirit of the many hundreds who visit this site every year.
Essentially the door and lock system were damaged by forced entry and a window was broken. To be clear, the cabin was CLOSED due to Covid-19 at the time of the vandalism, and the cabin remains CLOSED today.
You may not agree with the decision to close these cabins, but there is clear signage at the trailhead and on the cabin itself. If you have issues with these cabins being closed, vandalism is not the way forward. Camping is permitted in the park, and you can camp in the area around the cabin, but can't use the cabin itself.
When it is time to re-open the cabins, there will be clear messaging from the PGBRS and BC Parks. Until that time, enjoy our amazing backcountry, and please take care of and respect our backcountry infrastructure! It takes a lot of effort to build and maintain these sites for everyone to enjoy.