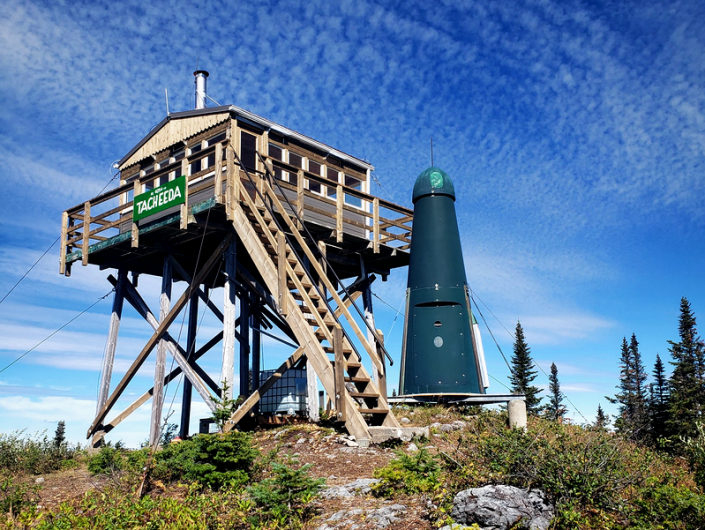 The Prince George Backcountry Recreation Society is thrilled to announce that the Tacheeda Lookout renovation is complete! This 60 year old structure got a major and much needed facelift this summer and the contractor did an incredible job.
Huge thanks to HeritageBC for funding the project, RSTBC for continuous support, and to the Caledona Ramblers for clearing the entire trail in!
The lookout provides 360° views of the region with only a modest 6 km hike in. There is now also a wood stove, new outhouse, rainwater collection system, and tons of structural and aesthetic improvements. We hope that the lookout continues to be a destination in all seasons!